FORT WAYNE, Ind. (WFFT) — Backup crews from several states arrived in Fort Wayne Tuesday night and are ready to help restore power to thousands in the region after a derecho hit the area.
On Wednesday, more than 1,200 line workers, forestry experts, assessors, contractors, support crews and mutual assistance personnel will work to restore power to Indiana Michigan Power customers impacted by Monday night's severe winds.
Power outages are currently impacting approximately 22,500 I&M customers, the majority in the hard-hit southwest Fort Wayne and Waynedale areas.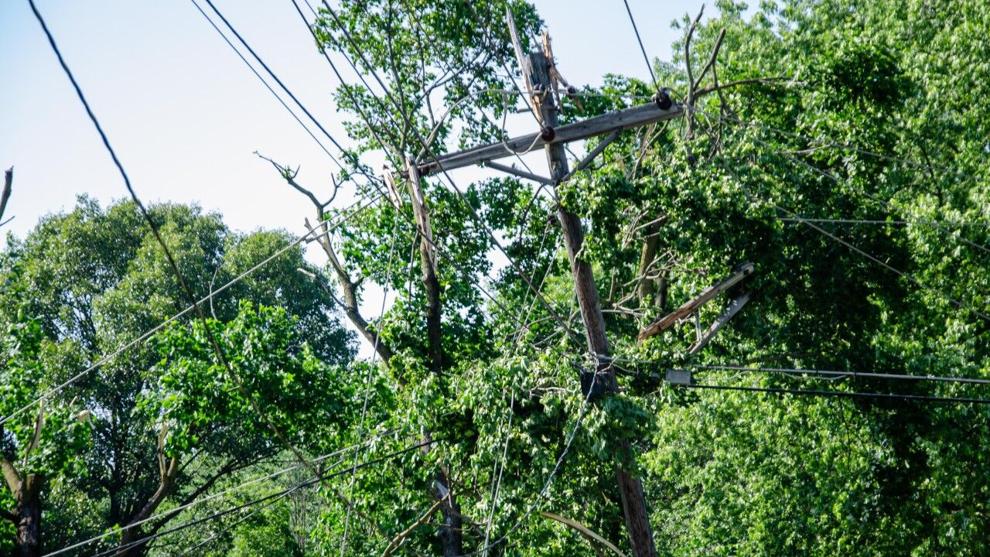 Hindering restoration efforts in this area are several large trees blocking roads and significant damage to power poles and power lines.
In the Fort Wayne area alone, damage assessors have discovered nearly 100 broken or damaged poles and about 200 spans of downed wires so far.
More than 600 I&M employees and contractors will be joined Wednesday by 600 mutual assistance personnel.
Help is on the way from I&M's sister company, Public Service Company of Oklahoma, and from Kentucky, Michigan, Missouri, Pennsylvania and Tennessee.
Once workers complete restoration in other areas they will travel to Fort Wayne to assist in restoring power.
I&M says roughly 17,800 customers in the Fort Wayne area are still facing a power outage. 
Power is expected to be restored by 11 p.m. Thursday.
The utility company says they estimate power to be restored to roughly 2,400 people in the Avilla area by 11 p.m.
In the Decatur area, roughly 200 I&M customers are still without power.
Officials estimate power to be restored in that area by 3 p.m.
The company says crews are working 16-hour days to repair power outages in the region.