HUNTINGTON, Ind. (WFFT) - Diners in a Huntington restaurant evacuated Friday afternoon when a fire broke out inside the building.
The Huntington Fire Department fought the blaze inside Pizza Junction Cafe for several hours, but owner Austen Dettling says he thinks the more than a century old building is beyond repair.
The Huntington County Sheriff's Department is asking the public to avoid the area of Court Street as crews work to put out the fire and clear the scene.
Dettling doesn't know what caused the fire, but says he's grateful the employees and customers all got out safely.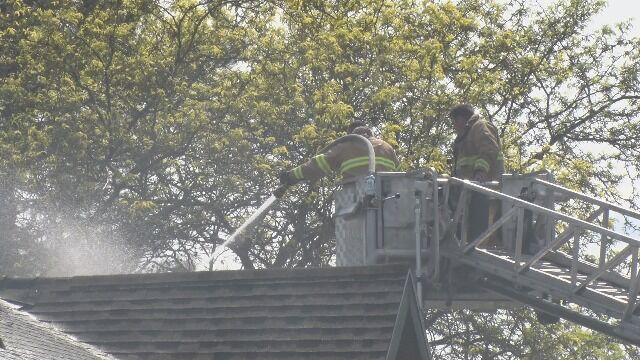 He was at home when a long-time employee called him.
"She was really shaken up on the phone,"Dettling said of his employee. "I was at home mowing. I just ran, got in my truck and got here as fast as I could. As I was coming down, I saw smoke, and I'm like, 'Oh my gosh, this is not good. This is not good.'"
Pizza Junction Cafe was in its 39th year of business as a family-run business.
Dozens of community members came out to support the owners.
Dettling says they will rebuild.