FORT WAYNE, Ind. (WFFT) - A bill expanding veteran healthcare and benefits is on its way to the president's desk.
The bipartisan measure passed the U.S. Senate Tuesday. President Joe Biden is expected to sign the bill into law.
The act makes it easier to get healthcare for veterans suffering from military-related illnesses.
One of those men - Heath Robinson - is now the namesake of the Sergeant First Class Heath Robinson Honoring our Promise to Address Comprehensive Toxics (PACT) Act of 2022.
Fort Wayne's Jeff Weber and his sister have lead the push since Robinson died of cancer in 2020.
"It was Heath's dying wish that we carry on his story, and she jumped in, and it just consumed a part of our family. So the best way to get over that is just to help," Weber said.
The PACT Act would provide medical coverage to millions of veterans exposed to toxins in the midst of service.
Timothy Schild at the Veterans National Memorial Shrine and Museum in Fort Wayne knows the physical toll soldiers endure. He says almost every veteran he meets is battling something.
"Having served in Iraq, I actually have chronic obstructive pulmonary disease," Schild said. "I was fortunate enough to where I got treated for it while I was in Iraq, and therefore was able to get service connected for it. Most of us aren't that lucky."
This legislation aims to fix that.
Indiana Senator Mike Braun said in a letter to Hoosier veterans that he's proud to vote the bipartisan measure through.
It passed the Senate 86-11.
Though both Braun and Senator Todd Young voted to delay its passage in order to consider other amendments, they each voted in support Tuesday.
Weber says it shouldn't have taken so long to expand this care, but he's appreciative that veterans will have better coverage throughout their lives, even if they don't know they need it now.
"You have a solider that's deployed today, and he comes home tomorrow, and pray to God he's happy and healthy, and 25 years down the road, something happens. It's comforting in knowing they'll be taken care of even then," Weber said.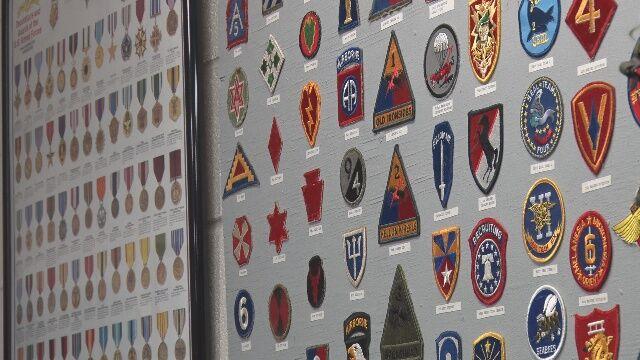 One of the keys of this act is the expansion the presumptive disease list - ailments that veterans can assume they picked up from military service.
Schild says the military mindset often convinces people to power through and not seek treatment, but whether it's a lung disease from breathing chemicals or chronic pains from equipment, health issues are more common in veterans than many would think.