FORT WAYNE, Ind. (WFFT) -- On Friday, law enforcement in Allen County honored police officers, sheriff's deputies and state troopers who have lost their lives in the line of duty.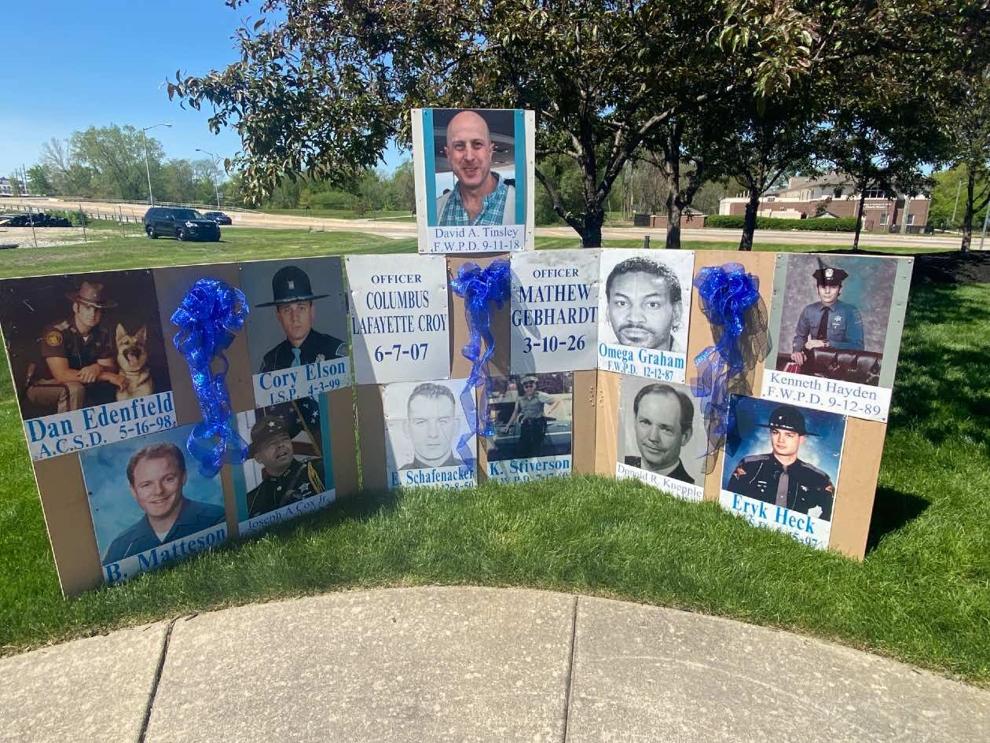 Every year, officials from Fort Wayne Police, the Allen County Sheriff's Department and the Indiana State Police Fort Wayne post gather at the Police & Fire Memorial on Wells Street to pay their respects.
Captain Sofia Rosales-Scatena with Fort Wayne Police said it's important that current officers not only feel support from other law enforcement agencies, but from the community as well.
"We love this community, we'll continue to serve this community with the utmost professionalism, and we just want the community to know that we appreciate everything that you do for us," Rosales-Scatena said. "From the kind words, to the pats on the back, to the cups of coffee, thank you."
The memorial event was part of National Police Week.
Next week, Indiana State Police in Fort Wayne will have their own memorial for fallen troopers.