ANGOLA, Ind. (WFFT) — Trine University Provost Dr. John Shannon remembers the Sept. 11, 2001 attack vividly.
"I was working in my office when I got a call - a phone call from a colleague who told me to rush home and turn on the tv. A plane had flown into the World Trade Center in New York City," Shannon said.
He was living in the Middle East at the time.
Now, almost 21 years later, he gathers his coworkers and students to reflect on where they were when the twin towers were destroyed.
"2,763 people died including 343 firefighters and paramedics and 60 police officers who were struggling to complete an evacuation of the buildings and save the office workers trapped on the higher floors," Shannon said.
He did not know anyone killed in the attack but watching his fellow Americans in danger was enough to break his heart from across the ocean.
While 9/11 marks a day of remembrance for some, students like senior Peyton Sparks have only ever heard stories.
He says studying this part of American history is a way to honor the flag, though.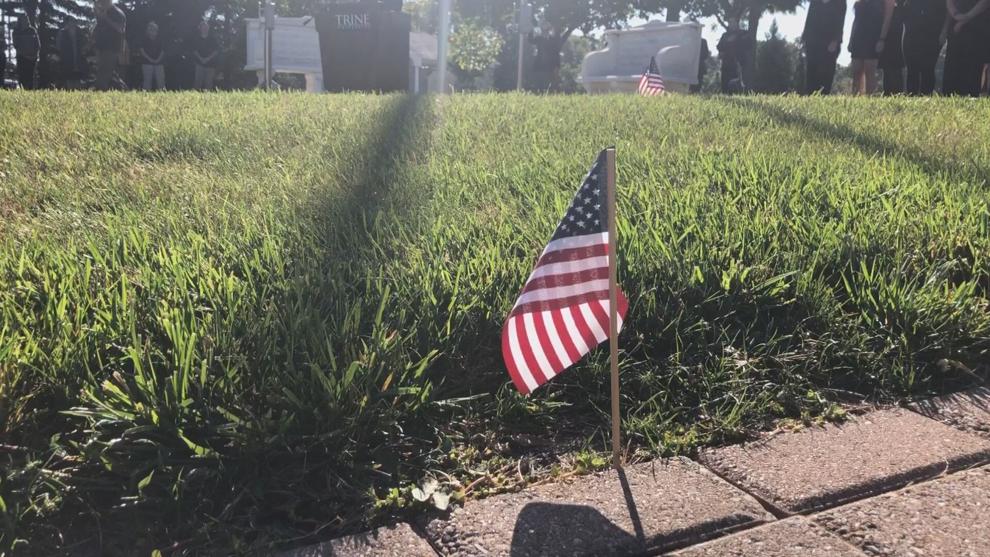 "It's important that we… really try to get a connection - an emotional connection to that event, even if you don't necessarily have any remembrance of it," Sparks said.
Sparks is too young to remember the attack so he and his school choir dedicate time to learn from those who watched it live.
They sang the Star Spangled Banner at the ceremony.
"Really learning about the events and making sure that we have ways to remember them so that we can try our best to avoid any tragedies like this from happening again," Sparks said.
He says hearing Shannon's stories provokes even more gratitude for his home country and fills him with compassion for those who lost loved ones on September 11, 2001.