FORT WAYNE, Ind. (WFFT) - A group of young city planners are showcasing their talents on the national stage after being crowned the champions of Indiana.
The Blackhawk Middle School students have put more time and planning into their model city project than many adults put into planning most other things.
"We've been coming over every single day after school, and weekends too from 9:00 a.m. to 2:00 p.m., and then we also came over a little bit over winter vacation to get ready," said presenter Sammy Roberts.
Perhaps that's why they're Indiana's Future City competition champions.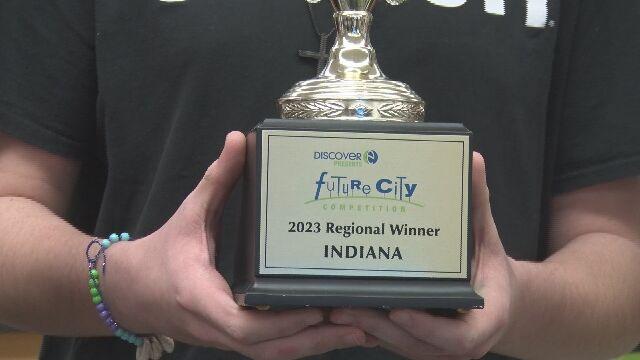 Next stop: the national competition in Washington D.C.
"The kids are prepared. The presentation is really strong, and I think our model is pretty strong. It just comes down to points and the other teams too," said Blackhawk Middle science teacher Nick Balmoria.
Balmoria's students started planning their presentation in September and had their model finished three months later, thanks largely to some creative craftsmanship from the kids.
"I want to be an aerospace engineer," said Sammy. "So this is kind of helping with the engineering stuff. I did some stuff back here with electrical parts, so that was fun."
The trophies are nice, but the skills these middle school students develop will have a much more lasting impact.
"Come up with an idea, test it, see if it works, if it doesn't work, how can we fix it or change it? So that whole process, the engineering process, works not just in engineering, but they hopefully take it out to the real world with their school and whatever they plan to do in the future," Balmoria said.
The Blackhawk Middle class won the state title last year as well, finishing seventh nationally, though the competition was still virtual.