FORT WAYNE, Ind. (WFFT) - With the end of the school year just around the corner, Adams Elementary School is showing off the incredible skills of its students.
From music and dance, to art and even educational podcasts, these elementary students have been doing some amazing things.
The Adams Elementary Community Showcase is bringing students and their families together for an evening of afterschool fun.
"I hope this day will be the best day in our whole entire life," said one young student named Darian. "Because you get to have fun. You get to play with your friends."
"Then we have also really cool resources for our families and the community members to check out," said Principal Allison Holland. "Then we have bounce houses, the kids are very excited about, and then food trucks outside and we have different performances throughout the evening as well."
The students are showing what they've learned throughout the year through artwork and in-class projects.
They even started off the celebration with a concert, featuring the songs "Roar" and "We Are the World."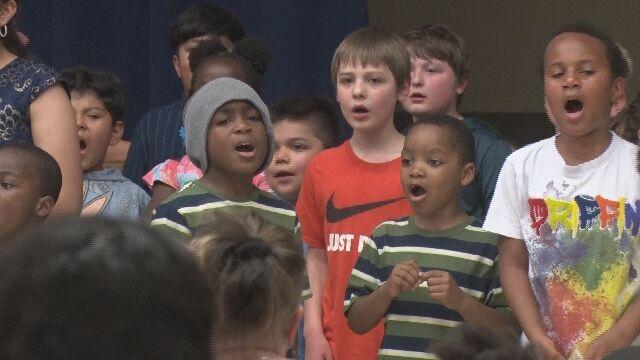 "Just watching them, I thought I got all my tears out, and then they all started singing," Holland said. "And then when the families started singing as well, the whole purpose of this night is a community showcase. Showcasing our communities includes our families. So it was a beautiful moment."
This is the second annual Community Showcase.
Holland says after last year's success with reaching out to the community, she's excited for the event to keep getting bigger and better.